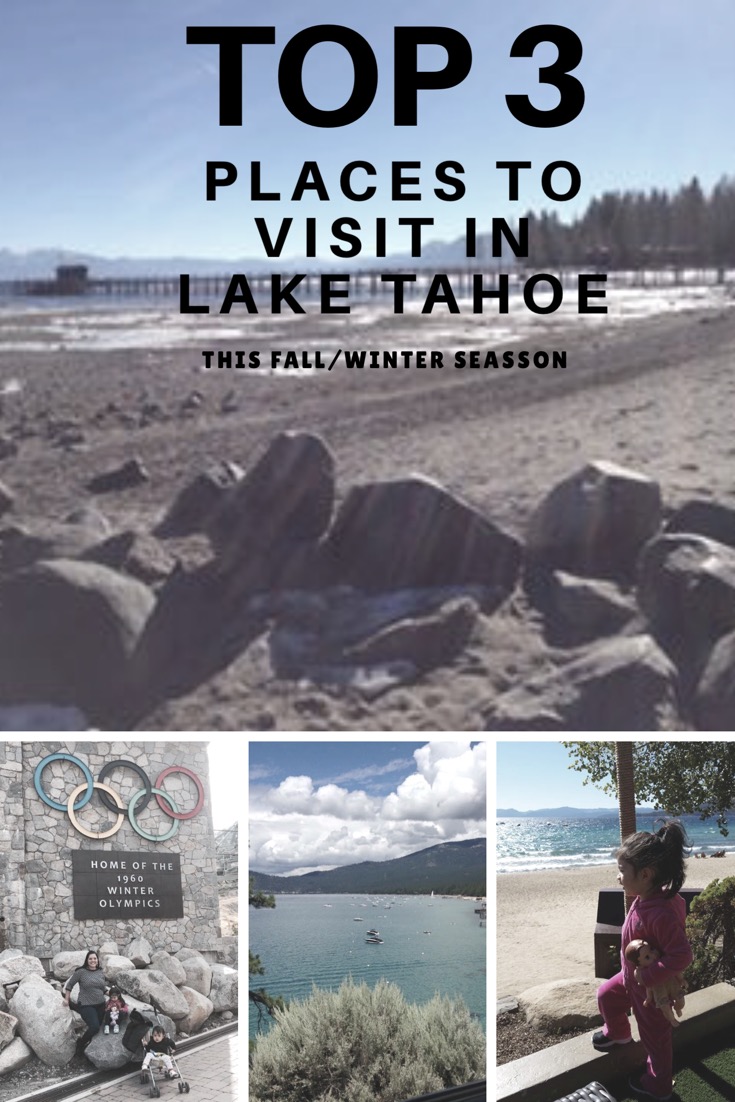 If you are planning a family gateaway this Fall/Winter season we strongly recommend Lake Tahoe as your destination! Not only is it a place where you get to enjoy the majesty of Mother Nature in all it's glory but it's also fun and kids friendly.
Here we share with you the Top 3 Places to Visit at Lake Tahoe this Fall/Winter Season, things to do and see in each one and some pictures of our family trips there.
Take notes and Enjoy!
1. Kings Beach
Kings Beach State Recreation Area is located at the North Shore of Lake Tahoe. It has a beautiful sandy beach, a kids play area and multiple picnic tables. BBQ pits and restrooms are also available. It has good restaurants, ice cream parlors and cute shops that are walking distance. This is an all time family favorite.
2. Squaw Valley
Squaw Valley Ski Resort is one of the largest ski areas in the United States and was the host site of the 1960 Winter Olympics. If you enjoy nature, want fun things to do and like a bit of history then this is, hands down, your go-to place.
Get an aerial tram ride, do some winter sports like skiing or snowboarding, visit the Olimpic Museum, and go shopping around the village. Trust me, it's impossible to get bored at Squaw Valley.
3. Incline Village
Incline Village is located in the Nevada side of Lake Tahoe. Here you will see impressive mansions, some owned by famous celebrities, a nice golf course, a beautiful sandy beach, fine restaurants, hotels & casinos.
If you're looking for a nice place to stay we recommend the Hyatt Regency at Incline Village. Beautiful and cozy with top notch customer service.
We usually like to visit the Lone Eagle Grill, a premium lakefront restaurant across the street from the hotel. We enjoy the fireplaces, the astonishing view to the lake and the high quality food.
We hope you get to visit this amazing destination this upcoming Fall/Winter season. If you do, please stop by and leave a comment. We would love to read about your experience at Lake Tahoe.