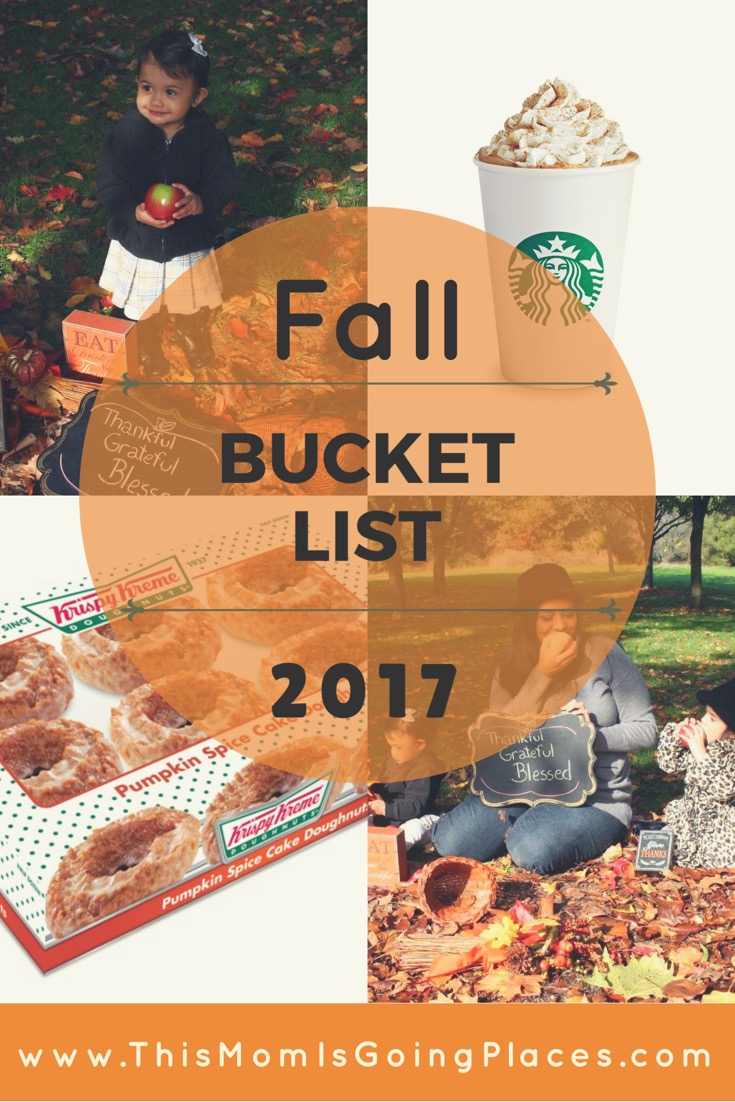 Back home in Puerto Rico we don't have the four seasons, we have Summer all year long.  That is great because you can head to the beach whenever you want and you can wear tank tops and flip flops at anytime.
Pumpkin patch? I didn't even know what that was! Apple what? Apple Hill? What do you mean I need boots and a coat?
Once I moved to California I learned that it's also fun to have all the seasons as there is always something fun to do.
Here we share with you our bucket list for this Fall 2017. It includes things we have never experienced, so stay tuned for our future blog posts!
Here we go:
🍁 Go to a Pumpkin Patch
🍁 Visit Apple Hill Growers
🍁 Drink Pumpkin Spice Coffee at Starbucks
🍁 Take Fall Pictures
🍁 Make crafts with Autumn leaves
🍁 Drive Around and Enjoy the Changing Leaves
🍁 Burn Fall Candles
🍁 Make an Apple Pie
🍁 Try the Pumpkin Spice Donuts at Krespy Kreme
🍁 Go Shopping for Seasonal Clothes
🍁 Decor for Fall
🍁 Get Cozy and Watch a Movie
🍁 Drink Apple Cider
🍁 Do a Random Act of Kindness
🍁 Enjoy Hot Cocoa
🍁 Read a Book
🍁 Dress Up for Halloween
🍁 Trick or Treat
What do you have in your Fall Bucket List? I would love to read your comments!
Remember this is all new to me, so any other recommendations will be greatly appreciated.