What is the Liebster Award?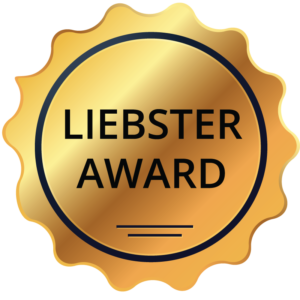 The Liebster Award is an award that is given to new bloggers from other bloggers. It is a way for new blogs to gain a bigger audience and to get to know fellow bloggers. Blogging is HARD and having a support system of people who are going through the same exact thing is super helpful. The award is awarded to blogs who have less than 200 readers.
---
The Rules
Thank the person who nominated you and post a link to their blog.
Post the award on your blog either through a blog post or in your sidebar.
Write a 150-300 word post about your favorite blog and post a link to that blog.
Optional: Write ten random facts about yourself.
Nominate 5-11 blogs that you feel deserve the award that have less than 200 followers.
List these rules in your post: You can check out the details of the award and the rules here.
Inform the blogs you have nominated and give them a link to your post.
---
Who Nominated Me
Thank you so much Aimee from Stand Tall Mamma for my nomination! My blog is a project very close to my heart and I really appreciate you seeing the value in it and nominating me for this award. I am honored, humble, happy and thankful!
Aimee is a mom of two boys. She works full time outside of home and she just started her blogging journey. We have so much in common! I love her blog and the amount of good tips that I have found in it. Check it out whenever you have a chance!
---
My Favorite Blog
I am new to this Blogging world and I have been reading a lot! I am trying to learn as much as possible and there is this one blog where I have found lots of good information, Sincerely Erin XOXO. Erin is a sweetheart, very generous with her knowledge. Thanks Erin for all the help that you have given me!
---
Ten Facts About Me
I am my mom's 5th child and my father's 11th
I was born and raised in Puerto Rico, known as the Enchanted Island 🇵🇷
I am fully bilingual in English and Spanish. I would like to learn Italian and Portuguese.
I had a miscarriage of twins in 2010. After that I had two rainbow babies. 👧🏻👶🏽
I have visited 3 continents, 14 countries, and 53 cities
I met Ricky Martin in person at my first job in a children's hospital
My favorite animal is the dragonfly
I like

pink

, sparkle, glitter and anything girly
I want to travel to Spain and Italy before I die
The beach is my happy place 🏝
---
Questions
1.What is the best memory you have experienced while traveling?
I took a European birthday trip in 2010 and it has been my favorite vacation ever. I saw the German Alps and literally cried as I was overwhelmed with nature's amazing beauty. I also visited Russia, never in a million years would I have thought I would go there. I celebrated my 35th birthday in Finland, how many people can say something like that? I could keep going and going talking about my European tour. I have so many good memories that a blog post about this trip is in my To Do List.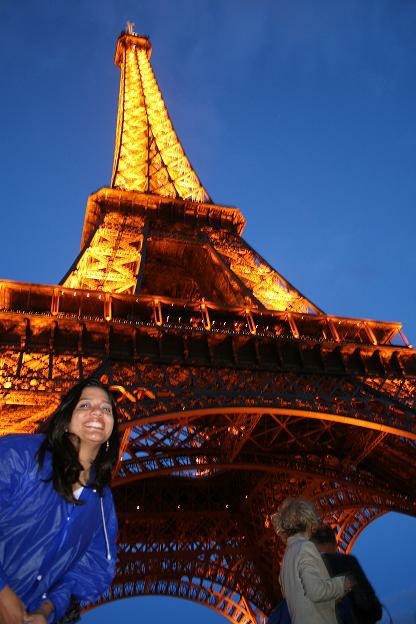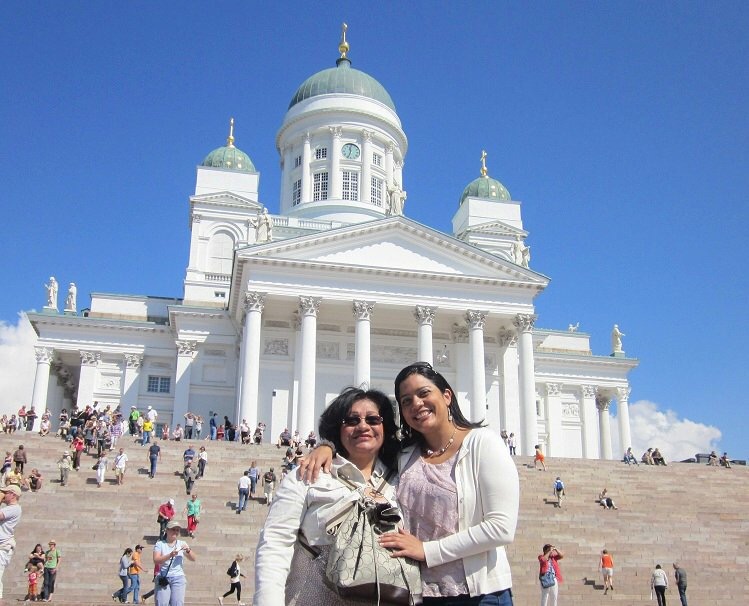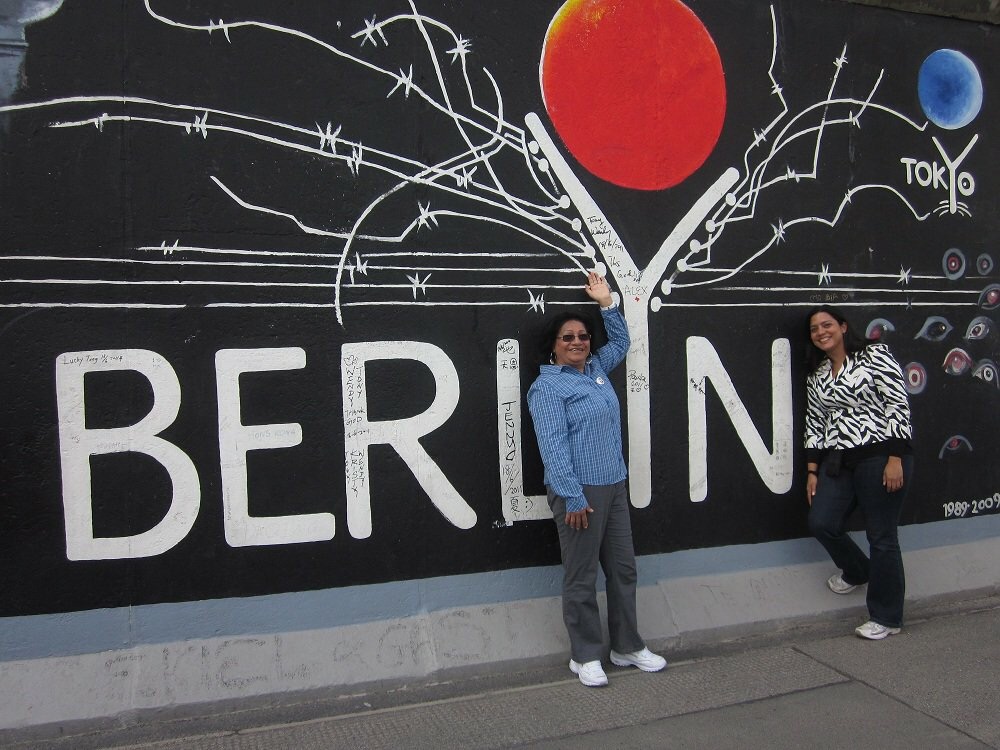 2. What is the most exciting thing that has happened to your blog since starting it?
Besides being shared by businesses in their social media, being nominated to this award.
3. What was the inspiration for the name of your blog?
I love the dual meaning of This Mom Is Going Places. This mom will be successful in this and every other project she undertakes and she will literally travel and go to places that are new to her and her girls. I honestly think the name is a perfect fit for me and my blog.
4. What is one of your favorite parts about being a mom?
My girls are my inspiration, my strength, what keeps me going, the light in my darkest days. They bring the best out of me. They make my heart happy just by existing!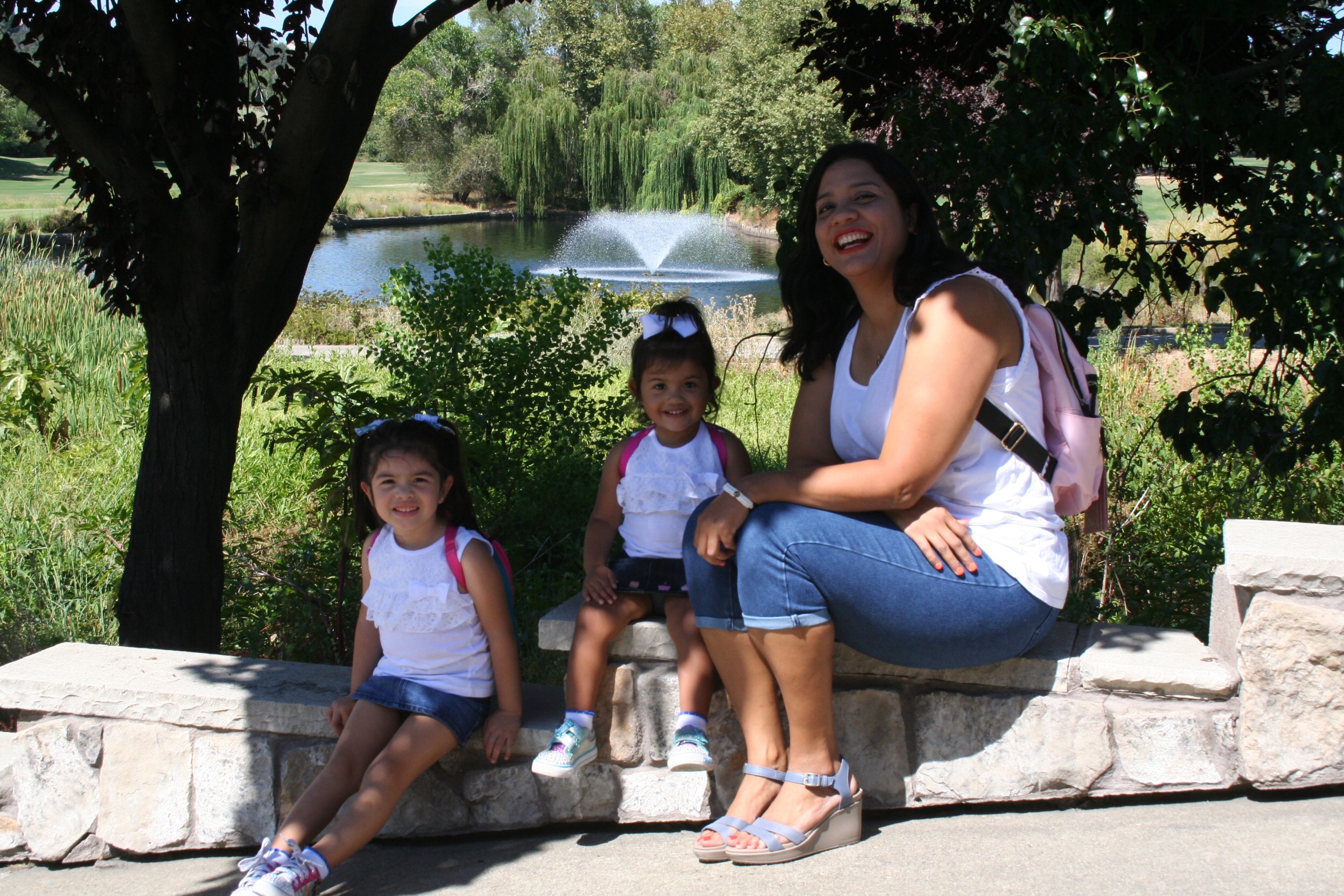 5. If you had one superpower what would it be and why?
The ability to make my mother, my sisters, my brother, my girls and myself eternal, and bring my dad back from heaven.
6. What is that one post made by you that you like the most and why?
My favorite post is Disneyland – Ultimate Toddler Friendly Picks! This trip was so much fun! I had a good time reviewing the pictures and enjoyed all the memories. It's also a post that has been shared a lot in social media.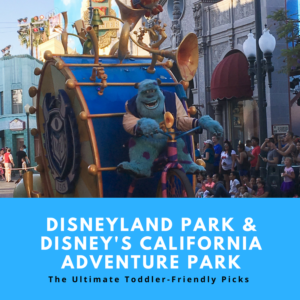 7. What inspired you to start your blog?
My girls. I use my blog as a motivation to go places and do fun things with them. My blog is also my journal. I want my daughters to be able to read it and see the pictures in the future, hopefully it will bring happy memories!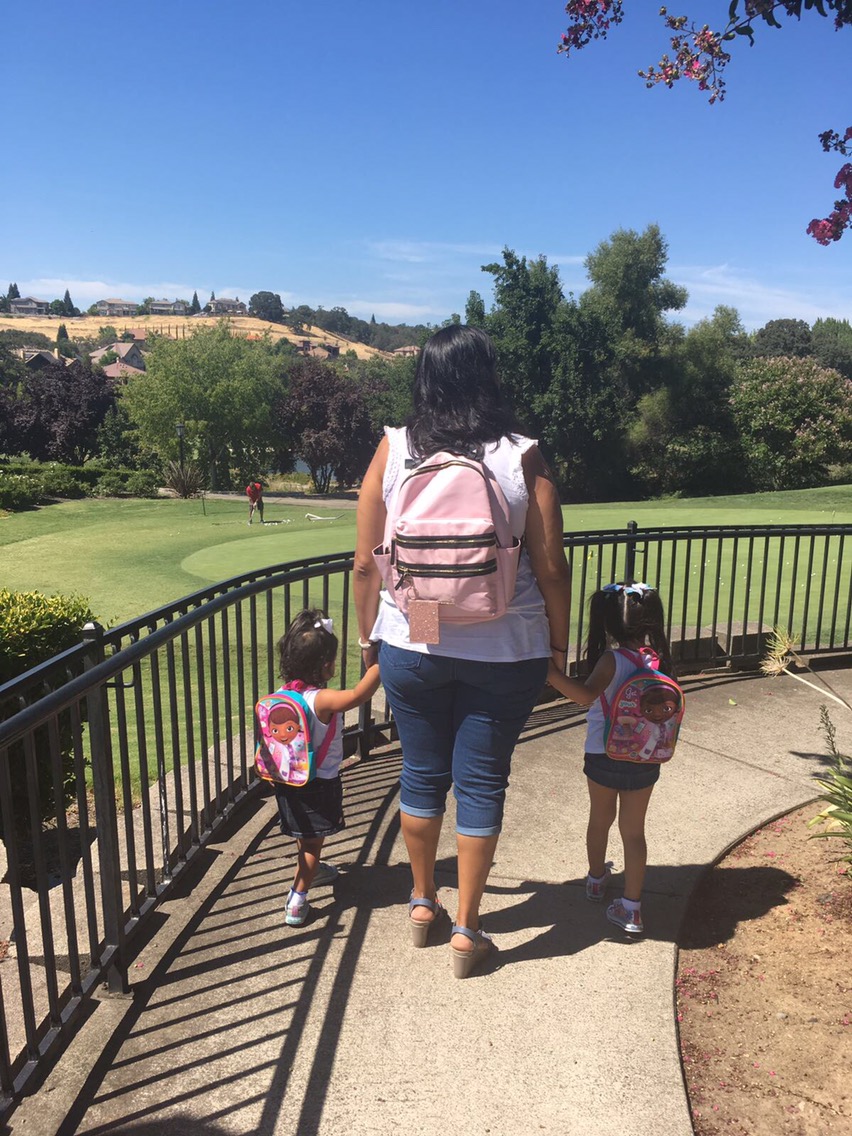 8. Summer or Winter?
Summer in Puerto Rico, Winter in California.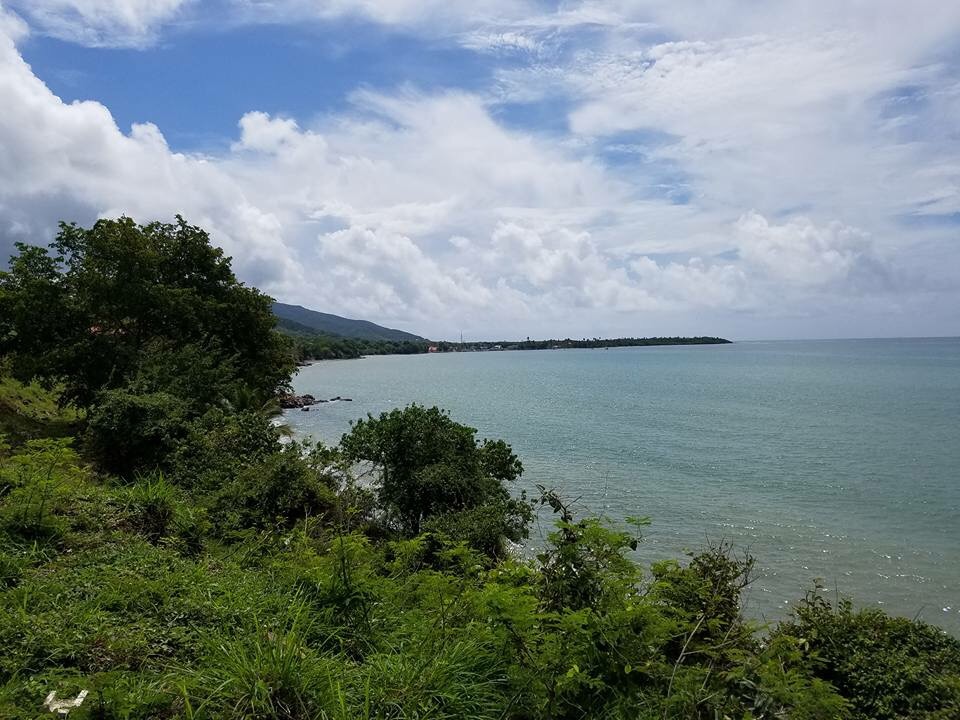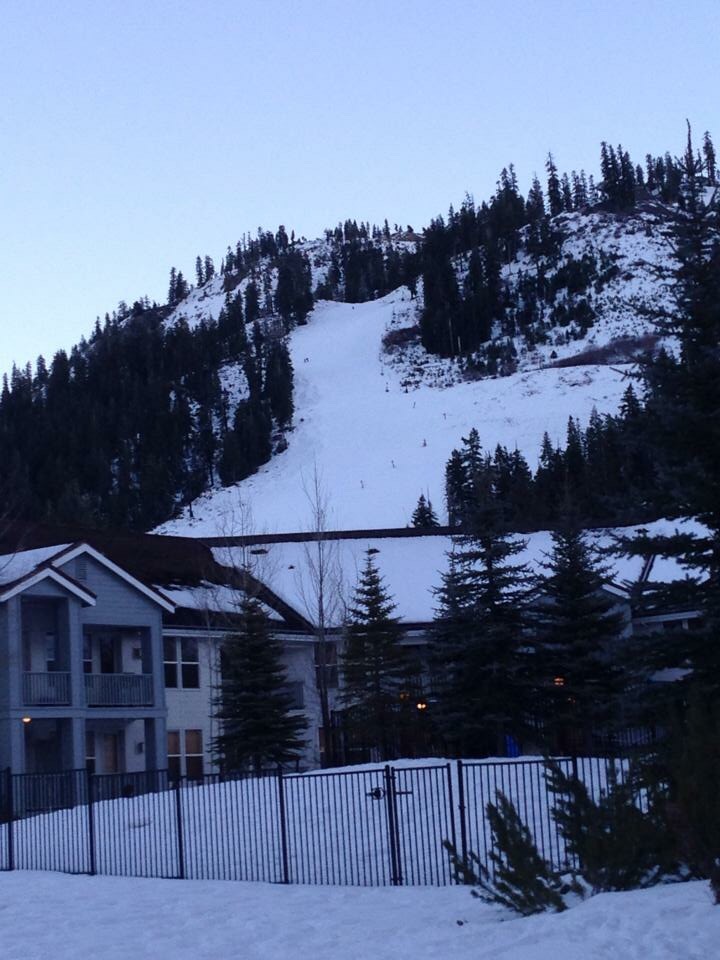 9. For what in your life do you feel most grateful?
My family. My mom and my dad provided me a beautiful childhood. My sisters and brother are the best friends and sidekicks I could ever have. My daughters are my dream come true.
10. What is your favorite dish?
Spanish rice, beans, steak, sweet plantains, and salad. I also like Honduran enchiladas.
---
Nominated Bloggers
I'm proud to nominate:
Nancy at Everyday Acomplishments
Mark at My Krazy Life
Stacey at Love Laughter and Luggage
Chad at The Royal Brew
Corrin at Ambition In Life
If you accept this nomination please follow the rules above and answer these questions:
What inspired you to start your blog?
Out of all the countries you have visited, which one did you like the most?
If you could only take 1 more trip, where would you go?
If you can take someone with you in your travels, who would it be?
What is that one post made by you that you like the most, and why?
What is your life's greatest accomplishment?
What is the most exciting thing that has happened to your blog since starting it?
Have you ever visited a place just because you saw it in a book/series/animation/movie/blog? What was that place?
For what in your life do you feel most grateful?
If you knew that you will die tomorrow, what would you do today?
---
Thank you again Aimee, for this nomination. I enjoyed this!!!
To all the nominees, Congratulations and Have Fun!
Love, Alexandra