California State Railroad Museum
A Ride Through Innovation and History
If your kids enjoy playing with trains, or if Thomas & Friends and Dinosaur Train are among their favorite cartoons, then I strongly recommend including the California State Railroad Museum in your list of places to visit.
Their locomotive collection provided us with a unique tool to teach our daughters about the development of steam technology from its early years in the mid-nineteenth century through its climax on the 40's.
Fewer than 45 full-size steam locomotives built prior to 1880 exist in the United States, and the Museum has eight of these. In fact, they have 19 locomotives in total, dating from 1862 to 1944, and getting to see them was an extraordinary experience for all of us.
Join us in this blog post as we share with you some of this amazing trains and a bit of their history.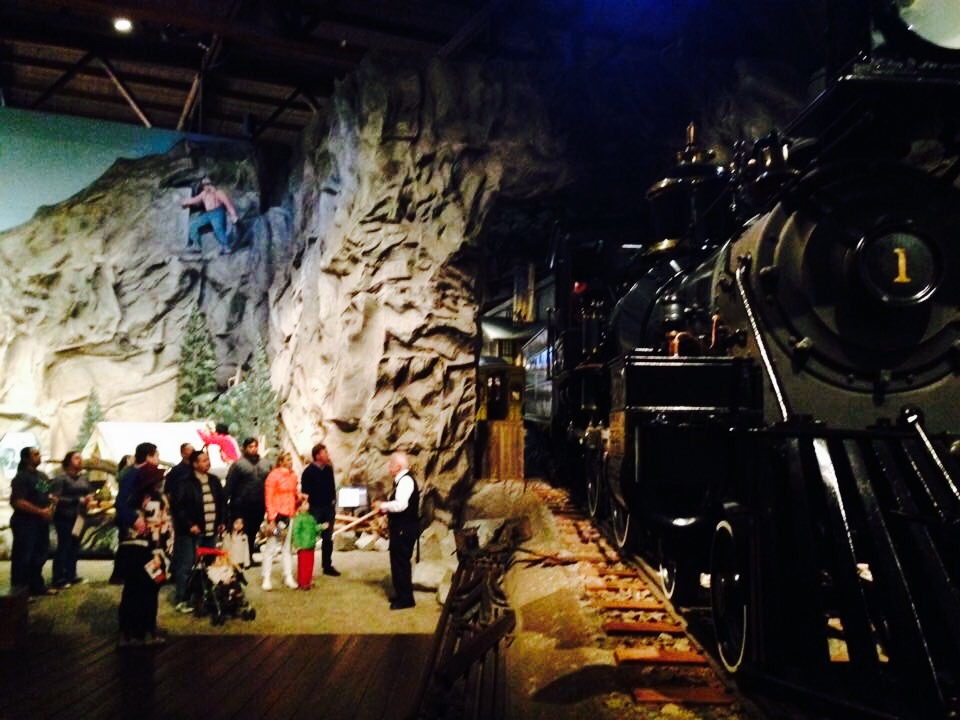 Central Pacific Railroad No. 1 Gov. Stanford
This forty-ton wood-burning steam locomotive was built in 1862 in Philadelphia, then shipped disassembled from Boston to San Francisco on board the sailing vessel Herald of the Morning, and arrived in Sacramento on October 6, 1863. It began its long career in Sacramento on November 6, 1863. This was Central Pacific's first excursion train, first revenue freight train, and first scheduled passenger train.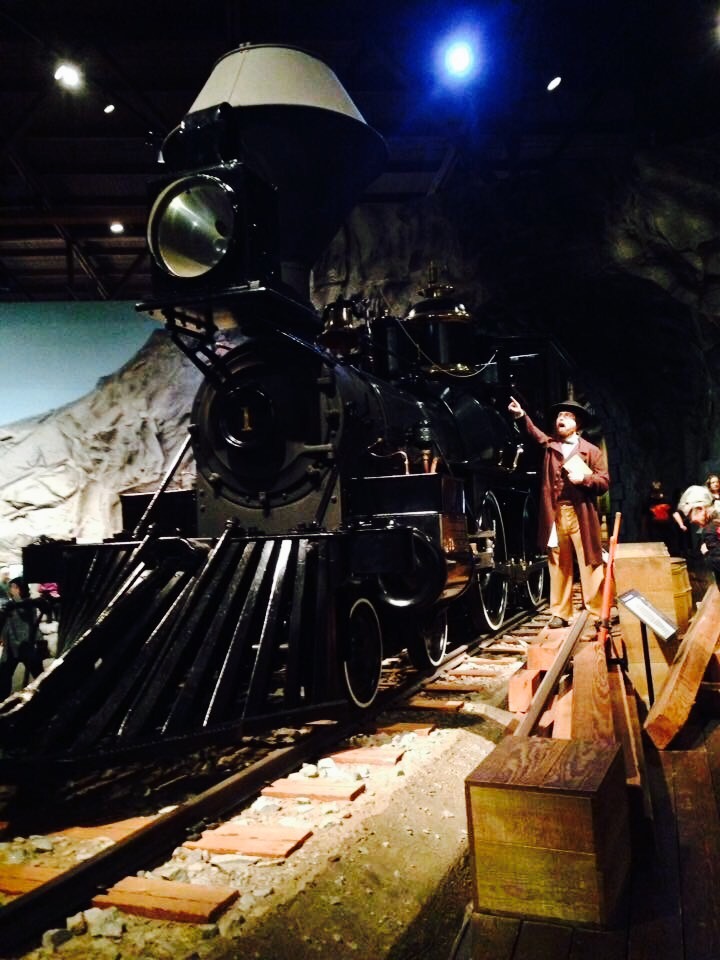 Virginia & Truckee Railroad No. 12 Genoa
This is an example of the conventional 4-4-0 American-type steam locomotive, designed for maximum traction, power and speed. The light-weight and compact nature of the engine made it very flexible for all types of track conditions and train operations. Because it was used mostly as an excursion train, they took great care on its maintenance.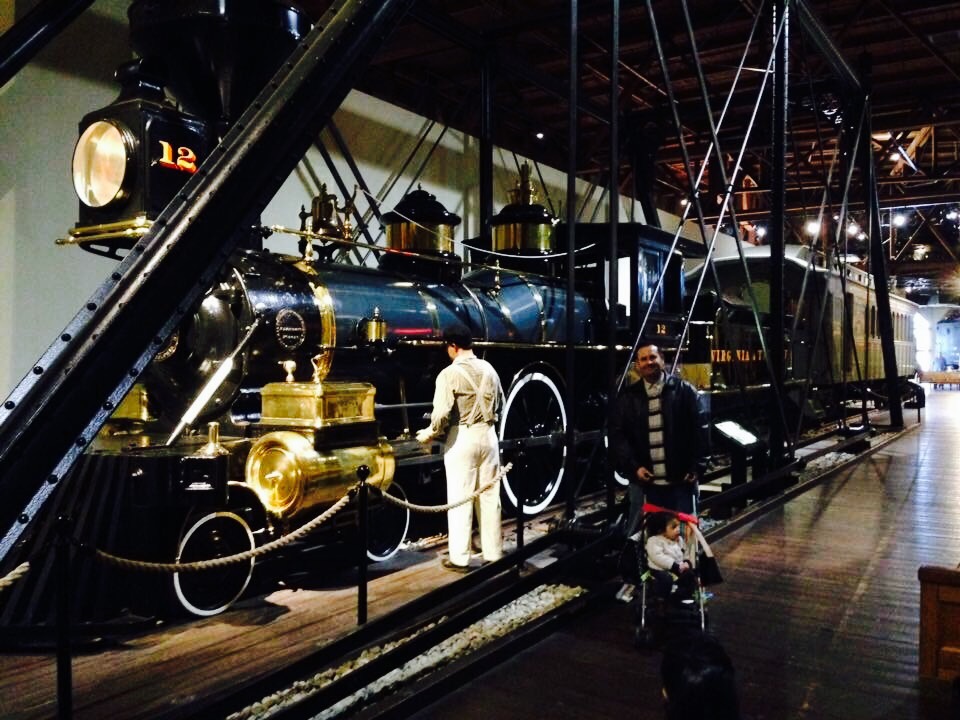 Virginia & Truckee Railroad No. 13 Empire
Built in 1872, this locomotive was ordered soon after the Nevada short line had completed its connection with the transcontinental Central Pacific at Reno and served on the line from Virginia City to Carson City and Reno. When acquired by the Museum it underwent restoration. The tender was stripped, rusted from and repainted in original V&T colors. The trucks were cleaned and repainted, and new brake beams of oak were added.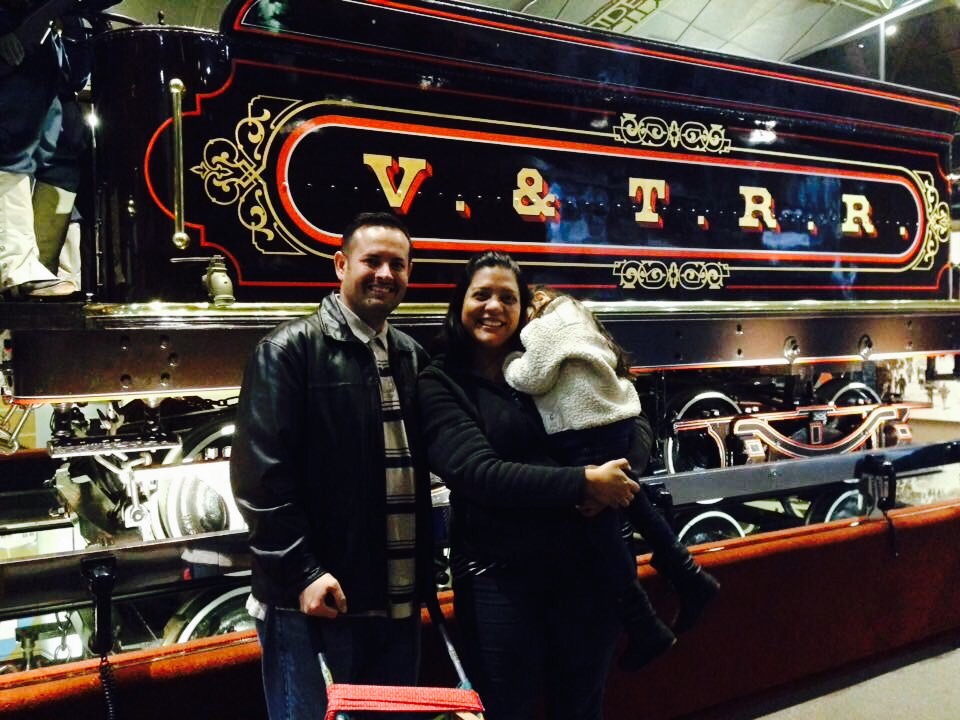 Southern Pacific Railroad Cab Forward No. 4294
Built in 1901, this is California's first cab-forward locomotive. This cab-ahead design provided the best visibility for locomotive engineers on sharp curves and helped save them from being asphyxiated by smokestack fumes in SP's numerous long mountain tunnels and snow sheds.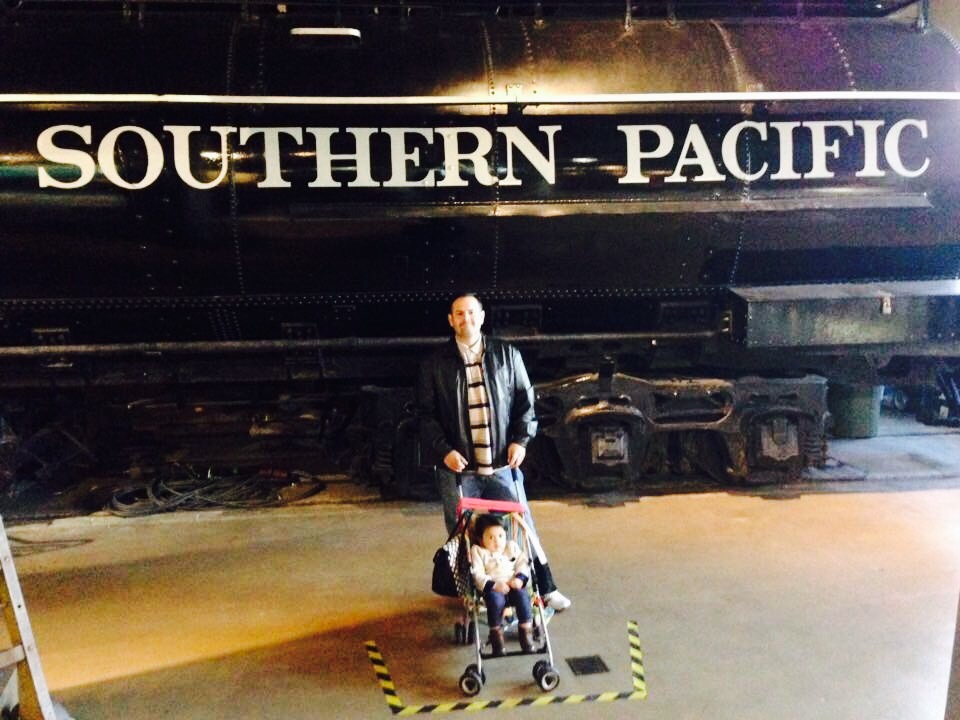 MM and I had the opportunity to hop inside the cab and she was very excited to experience how the engineers drove the huge train.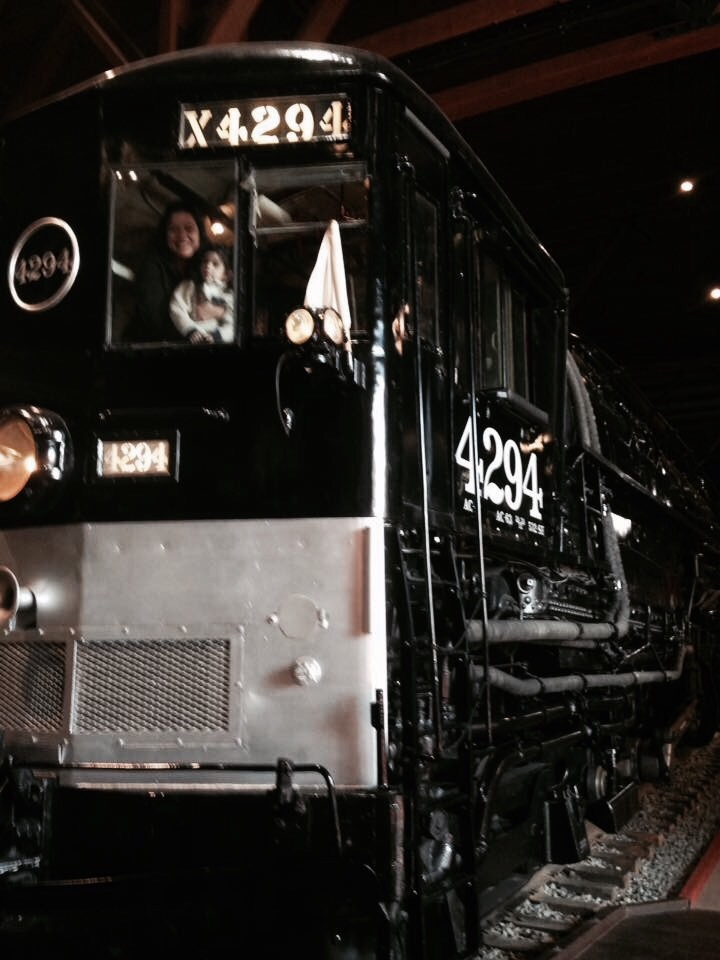 The California State Railroad Museum has additional exhibits and it also has a simulator. My daughters are too young and were a bit scared by the simulator, but I'm sure older kids would have a blast.
I recommend combining your visit to the Museum with a tour through Old Sacramento to complete your experience back in time to the Gold Rush Era.