Are we over the moon about our experience at Granite Rock Grill?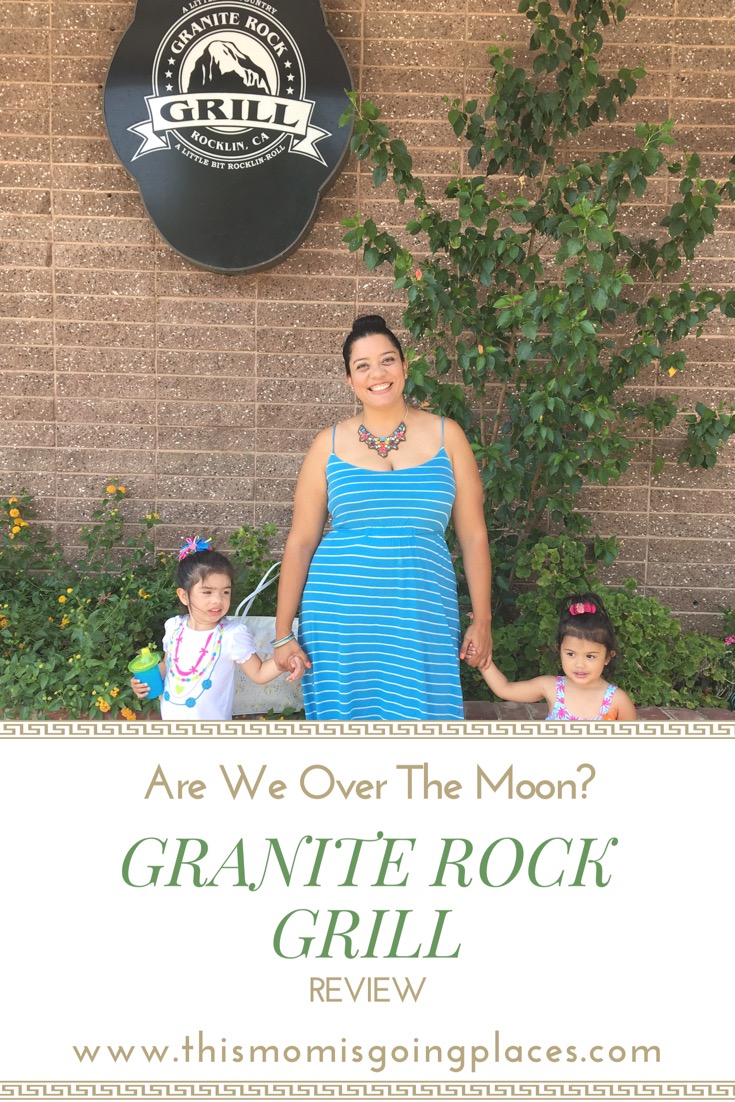 Well, based on our criteria for restaurant evaluation, our rating for Granite Rock Grill is:
🌕🌕🌕🌕🌕🌕🌕🌕🌕🌘 (9.25 Moons)
Here is the breakdown:
🌖 Quality of Food: They serve generous portions and it was DELICIOUS! In terms of the quality of the meat, I've had better but I'd say it's totally fair for the price.
🌕 Customer Service: Top Notch customer service. Attention to deal, courtesy, friendliness, and bonus points for being bilingual in Spanish! 👍🏼
🌗 Atmosphere: We loved the decoration and it has that local home town atmosphere. The only thing I would improve is the background noise. I recommend having music and figuring out how to make the acoustics better.
🌕 Prices: I would say that the prices are reasonable. It's not cheap but it's not super expensive either. In my honest opinion, the quality and quantity of the food, and the customer service make it worth every penny.
🌕 Parking: It has parking available.  It's not huge but I'd say it's enough.
🌕 Kids Friendly: Absolutely! ✔️Kids Menu ✔️Toys ✔️High Chairs ✔️Diaper Changing Table. 👏🏼
🌕 Location: The location is nice and accessible.
🌕 Convenience: They offer a variety of payment options and they have take out boxes available. The waiting time wasn't bad at all.
🌕 Menu Options: The variety of options is huge! They even have a vegetarian section.
🌕 Cleaningness: The place looks clean and other details like the silverware were clean as well.
Thanks Granite Rock Grill for providing a great experience! We are over the moon!
To find Granite Rock Grill's Menu, Working Hours, and Address click here.