If you are visiting the Disney's California Adventure Park, and your toddlers are in an age range between one and three, this list is for you!
The Ultimate Toddler Friendly Picks!
Grab a map, identify this attractions, rides, shows, and parades.
Follow this route and ENJOY YOUR DAY!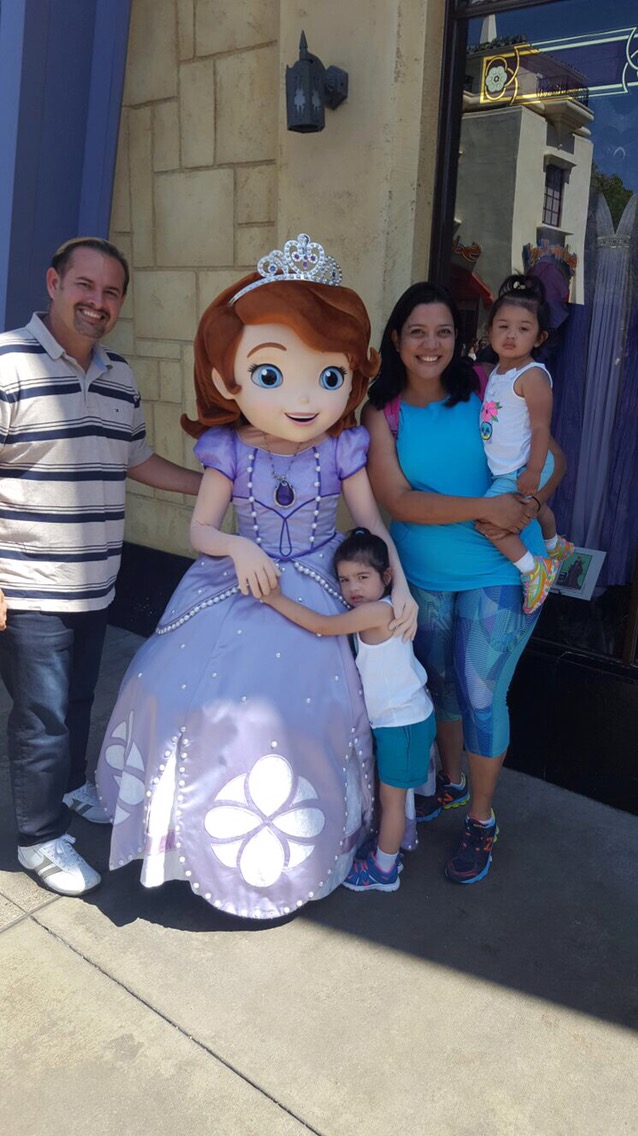 BUENA VISTA STREET
Meet Disney's Pals: As you walk through Buena Vista street have your camera ready! There is always Disney characters to greet you and take pictures.
HOLLYWOODLAND
Disney Junior Dance Party: This was, hands down, the one show my girls enjoyed the most! They got to sing, dance, catch bubbles and see in person characters such as: Sofia the First, Doc McStuffins, and the Mickey and the Roadster Racers's main characters Mickey and Minnie! The Hosts do an amazing job keeping the kids engaged. We had so much fun!
​
​
Anna & Elsa Royal Welcome: We went to visit this well known sisters at "Arendelle" and were lucky enough to meet and greet Anna. She went out of her way and walked my daughter MM from the entrance to her place and chat with her for a couple of minutes. We also took very nice pictures with her. It was a magical experience for my girls.
Meet Olaf: Our favorite snowman in the whole wide world, Olaf was there in "Arendelle" to meet and greet us along with Kristoff. My girls hugged him, grabbed his nose and took great pictures. Definitley worth the wait in line.
Frozen Live at the Hyperion: This amazing theatrical production brings Anna, Elsa, Kristoff, Sven and Olaf together in stage. The elaborate costumes and sets, stunning special effects, outsanding performances and breathtaking production numbers really engaged the attention of my daughters. It's truly an unforgettable theatrical experience, so my mark word, this is a MUST!
Pixar Play Parade: Although this parade has a route across the park, we got to enjoy it at one of the best spots: outside of the Hyperion theater close to where it begins. The girls were very excited to see characters such as Sully from Monsters, Inc; The Incredibles , Crush and his friends—Marlin, Nemo, Dory, Squirt and baby turtles—from Finding Nemo, A Bug's Life's Heimlich, Flik, Atta, Dot and Slim, Woody, Buzz Lightyear, Jesse, Rex among other Toy Story stars. It was a warm day so, the mist and the water shots that we got from the floats were greatly appreciated.
Princess Dot Puddle Park: This is a great place to play in the water and cool off. It's a water play area inspired in the movie "A Bug's Life". I brought the girls' bathing suits and changed them in one of the two family restrooms that are located just steps away. Since we visited the park during summer this was a great choice!
A Chew Chew Train: We hoped on top of the Bavarian caterpillar from A Bug's Life, Heimlich and took a ride through a garden full of food. During our journey we enjoyed funny sounds and delicious smells: watermelon, carrots, candy corn and more! There is no height limit for this ride and you can ride with your kid as the train seats accomodate 2 people.
PARADISE PIER:
The Little Mermaid- Ariel Under the Sea: In this awesome attraction we got onboard a clam and descended to an underwater world. The girls were delighted to see Ariel, Prince Eric, Sebastian, Flounder, Scuttle and the wicked sea witch Ursula. The sights were beautiful, and the music included unforgettable songs, like "Part of Your World," "Under the Sea," "Poor Unfortunate Souls" and "Kiss the Girl." Perfect ride for toddlers.
World of Color – Seasson of Light: This outdoor show at Paradise Bay is the best way to end your visit. Scenes from famous Disney and Disney Pixar films stream across an immense water "screen" accompanied by astonishing soundtracks. They did a great job choosing an outsranding selection of Disney movies―from the classics to the most recent releases.
​
​​
​
---
The music and other elements in the videos posted in this blog post are property of Disney. The music is originally used in the World of Colors show and was not added by This Mom Is Going Places.
Click here to review the Disneyland Park's Ultimate Toddler Friendly Picks
Click here to review our List of Disneyland's Do's and Dont's.