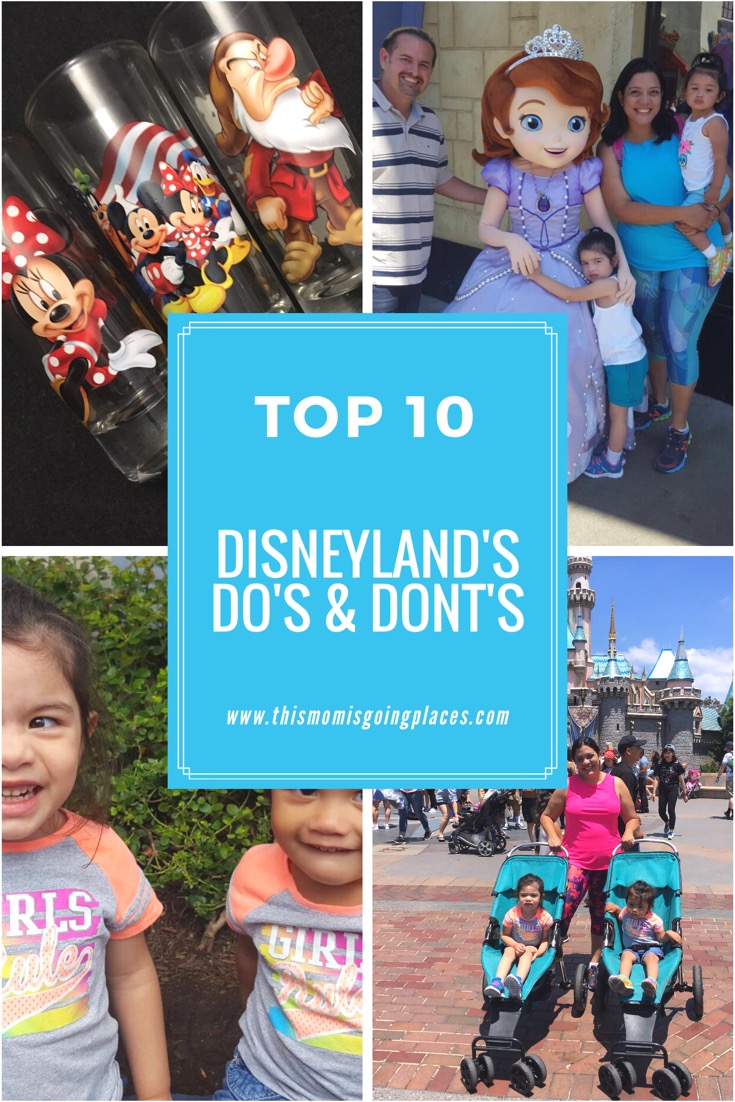 ---
DO rent a stroller at the parks. The best $25 investment. They are lightweight, confortable for the kids and you will be provided with a sign to identify your stroller from the rest.
DO eat a good breakfast and dinner outside the parks. It's cheaper. That way you don't have to break the bank with meals. Eat just the lunch inside the parks.
DO allow your girls to wear princesses dresses. So Cute! But please, bring additional clothes. At certain point they will need to be a bit more comfortable.
DO take the Fast Passes. Totally worth it.
DO stay for the Fireworks and the World of Colors show. It's the perfect closure for the day. 
DO bring an extra battery or a portable charger for your phone. You will need it if you'd like to take lots of pictures like I did.
DO bring your "Go Pro" if you have one. They are priceless when you want to document your fun times in the rides.  I wish I had one!
DO bring snacks. They check the bags and will not allow you to bring full meals but they allow snacks, especially if you have toddlers.
DO make the lines to meet the characters. It might be tedious for you but it's the highlight of the day for the kids!
DO dress your kids with matching clothes. It's easier for you to identify your kids.
---
DON'T let your children wear shirts with their names in it.  As cute as they might look, there are lots of security issues with this. Just don't!
DON'T leave the sunscreen if you go during summer. The sun can be brutal!
DON'T go with heels, wedges or platforms. Seriously! At Disneyland you are going to walk, walk, walk and walk. Did I mentioned that you are going to walk? So, bring comfortable shoes!
DON'T try to visit both parks in one day. It's too much!
DON'T allow your kids to cut lines. This is an awesome opportunity to teach them to wait for their turn.
DON'T buy souvenirs at the parks. Trust me on this one! I bought mine at Walgreens and they were high quality and cute. Huge difference in the price though!
DON'T expect everything to go as planned. Be flexible. Sometimes they face technical problems with their rides or other attractions. Skip or come back later. Don't make a big deal out of it. Keep going! 
DON'T hesitate to ask for help to any employee if you need to. Their staff is always friendly and willing to help. Top notch customer service at it's fullest! 
DON'T forget that you are there to have a good time! Don't let the little things ruin your day. Have Fun!!