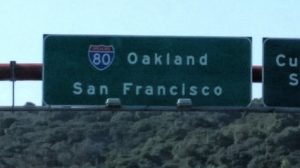 San Francisco is such a cool destination!
There is so much to see and do!  From taking the audio tour at Alcatraz to riding a cable car.  From walking or driving the Golden Gate Bridge to visiting the Madame Tussaud's wax figure museum.  You really need at least a week to live the whole San Francisco experience.
In my case, I went with my two toddlers, my mom, and my sister in a one day road trip.  Since we were in a budget, we handpicked the Top 5 places we wanted to visit depending on how affordable and toddler friendly they are.
We had so much fun!
So, if you dream about going to San Francisco but you are in a budget or have kids, take notes, it's totally doable.
Here is our Top 5 list.
Lombard's Street crooked part

It's located in the Russian Hill between Leavenworth and Hyde streets.  It has turns so sharp that the signs suggest driving at 5mph.  The view from up there is AMAZING!
Ghirardelli Square

Walk around, take pictures, and visit the Original Ghirardelli Ice Cream & Chocolate Shop. This is probably the one place that my girls enjoyed the most.  But then again, who doesn't enjoy Ghirardelli's Ice Cream?  We tried the Banana Split, plain vanilla ice cream and Strawberry shakes with pieces of dark chocolate.  We also tried the Ghirardelli Square chocolate samples that they give for free.  If you have kids, mark my word, this is a MUST.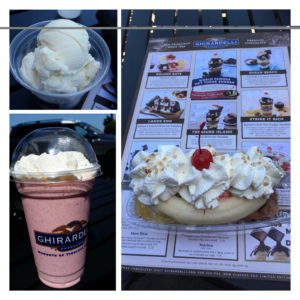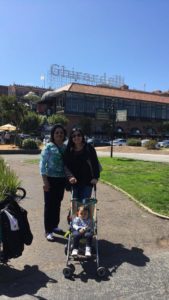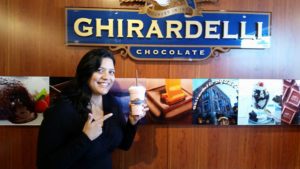 The Fisherman's Wharf 

Just walking around and enjoying the street performers and musicians is quite an experience. The view of the bay is simply astonishing!  You can see the Golden Gate Bridge and Alcatraz.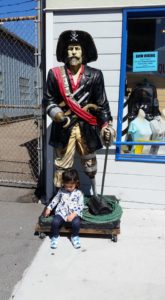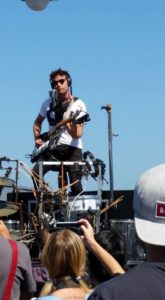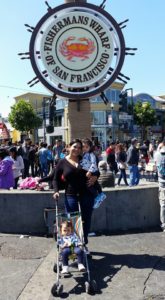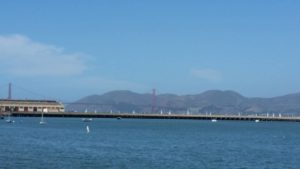 My favorite is the Pier 39 boardwalk which has marked places recommended for photos.  We took a couple of good ones!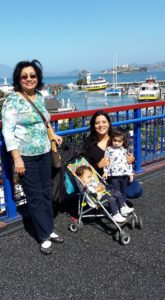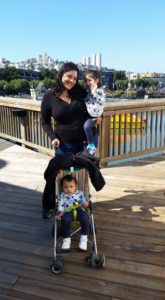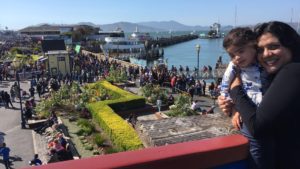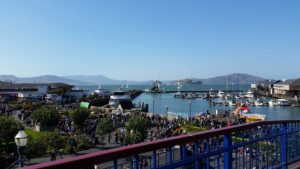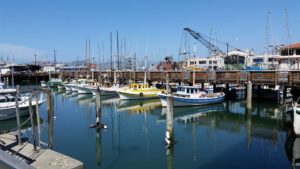 There is lots of shops and good places to eat.  We highly recommend Pier Market for good seafood. It has a great view of the marina and the atmosphere is very enjoyable. They have kids friendly menu and the restrooms are equipped with changing tables.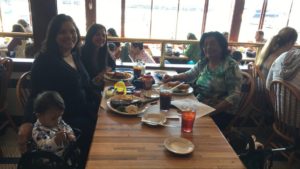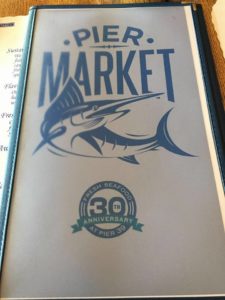 Next time, if I have more money to spend, I would totally try the Aquarium of the Bay including the Sea Lion Center.
Golden Gate Bridge

This is one of San Francisco's iconic landmarks.  We drove around Presidio and later parked aside the Bridge where we took pictures very closed to it.    You haven't been to San Francisco if you don't visit the Golden Gate Bridge.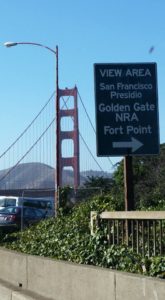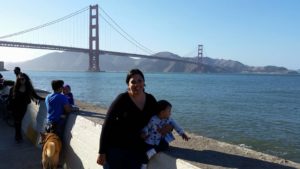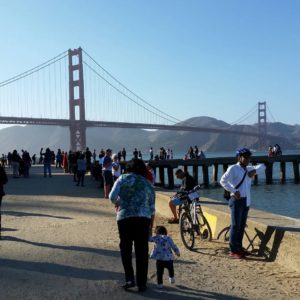 Drive Around

Just drive around and you will be able to see landmarks like the Coit Tower, the Transamerica Pyramid, Chinatown, among others.